On March 6, 2014
economics, plastics
Often, we're asked this question, and the short answer is it's all based on the market. While Mr. Murph's passion is to recover reusable commodities from the waste stream, as a company, we also have to pay attention to the economics of recycling: It comes down to supply and demand.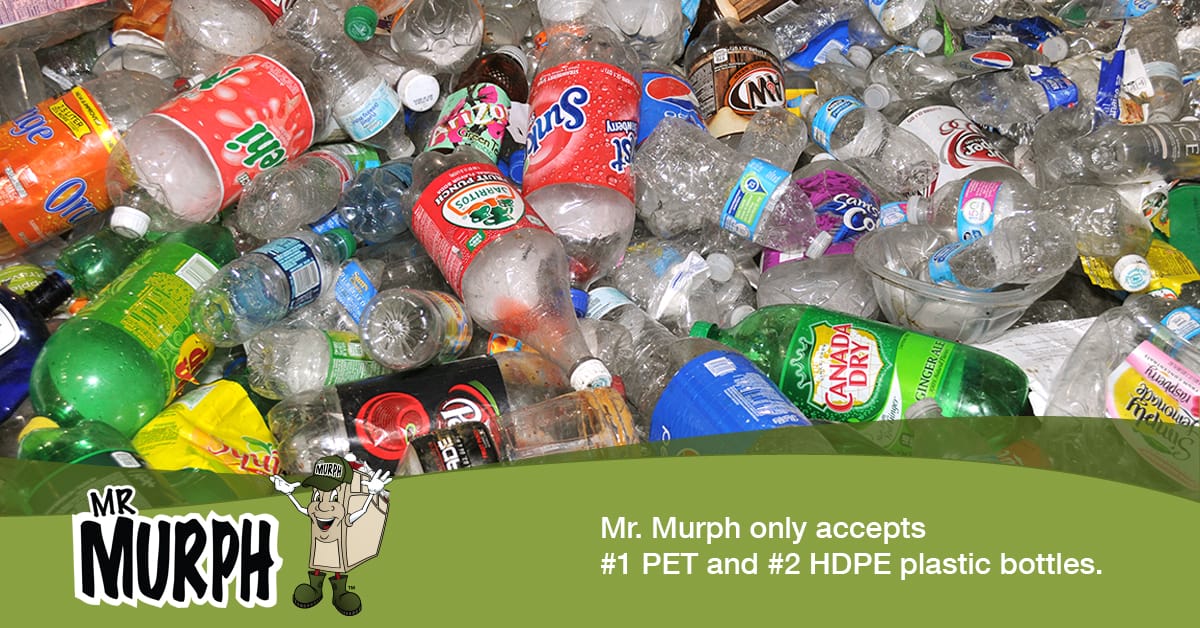 #1 PET (pop & water bottles) & #2 HDPE containers (milk jugs & detergent bottles) are in consistent demand with domestic end users who use them to manufacture new products. The cost to deliver clean-sorted material to those end users is less than the price paid for the commodities.
#3-7 Plastics are used as packaging material for the items we use each day.  Most of them have less value then the cost to recover them from the waste stream. Nearly all the plastics which make up a #3-7 pack have consistent low market value due to the low cost to produce them from virgin materials. The demand for the plastics which make up the pack is low due to the cost to produce them from virgin materials. Another reason is the quality of material coming from recyclers is not always good unless they use optical sorts like what is used at Tulsa Recycle & Transfer; home of Mr. Murph.
For this reasons, #3-7 Plastics are sent to other countries like China where manual labor is cheaper to separate the plastics. This has caused countries like China to become dumping grounds for other countries waste.
Shipping recyclables to China currently is not cost effective from Tulsa.  #3-7 Plastics shipped export travel from Tulsa in an overseas container to a railhead in Dallas or Kansas City and are placed on cargo ships in one of three ports in California pending their final destination. The expense of shipping export many times exceeds the value received for the plastics.
This leaves us to ask the question…is the enormous carbon footprint generated from exporting #3-7 Plastics from Tulsa, OK to a foreign country leaving a larger negative carbon footprint on Green Country than leaving the plastic in the waste stream.
Mr. Murph believes it does. Mr. Murph is sensitive to the environmental impact our waste creates in Green Country and our planet… that's why we currently don't accept #3-7 plastics.
Now, that doesn't mean Mr. Murph will stop looking for end markets.  Every day the search continues to find sustainable domestic end markets for recyclables we currently do not accept. Mr. Murph is hopeful a domestic market will develop soon and allow us to expand the types of recyclables we accept.
When Mr. Murph finds those markets, you can bet he will let everyone know!