On January 8, 2013
christmas, packaging
Wooo hooooo Tulsa…already we've recovered over 3,000,000 pounds of recyclables so far during this year's Unboxing Christmas 12 day campaign.
We've made it really easy for people this year. You can drop off electrical wires, Styrofoam, cardboard, Christmas trees and regular paper, cardboard, plastics, aluminum, and glass at our center at 1150 North Peoria or any of our 60 plus drop off sites.
As part of our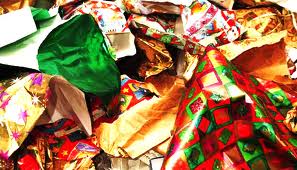 campaign, American Waste is donating proceeds from the recyclables to the Tulsa Salvation Army and the Sandy Hook Elementary School Fund.  Totally great way to provide for a cleaner future and give to others in need.  Way to go, Tulsa!!!
Mr. Murph