Need some good reasons to recycle? Well, f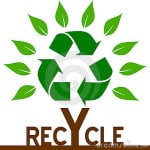 or starters…recycling…
Reduces household waste.  Statistics show that the average household in Tulsa produces over a ton of waste a year and that over 70% of it could be recycled. Recycling is a huge benefit for the community when it comes to waste reduction.
Extends life of the landfill. Recycling is vital for the reuse of raw material and diverting waste away from the landfill.
Can reduce costs and energy of producing new products. For example, creating cans from recycled aluminum is far less costly and energy intensive than manufacturing them from scratch.
It's the right thing to do for Tulsa. Recycling helps sustain the environment for future generations.
Now, tell all your friends about the need to feed Mr. Murph….
Remember, you can make a difference.
Murph