On January 20, 2012
earth friendly, less impact, organic, reusable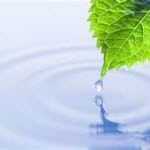 As promised, I bring you earth friendly Fridays. Did you think I'd forget? LOL
Remember, I'm wanting some cool ways to have less impact on our
environment. Right now, I'm looking for eco-friendly products to try. Here are a couple more I found.
Organic Perfume. Today's chemically nauseating perfumes are a bad choice compared to more natural, organic substitutes.  
Shop around and you'll find some really high quality and affordable organic perfumes that are definitely a lot more eco-friendly.
Reusable Paper Towels. Talk about tree wasters—paper towels are at the top of the list for overuse and wasters of natural resources. 
Consider reusable paper towels instead. They may not have the convenience you're used to but, believe me, they'll do a lot in the way of saving our trees while going easy on your budget.
Got any ideas? Let me know.
I want to get a list going and post them.
Mr. Murph