On October 4, 2012
earth friendly, green, reusable
A good way to go green…swapping out disposable items for reusable ones. Here are some things you
can start with:
Rechargeable batteries (I know a no-brainer…but, cut me some slack).
Replace napkins and paper towels with washable towels. This is a hard one.
Purchase a reusable shopping bag.
Water filter instead of buying bottled water. (May save you small fortune).
Use a mug or cup instead of paper cups.
Use washable stainless steel utensils instead of plastic.
Refill bottles and containers for beverages and detergents.
Refill ink cartridges instead of buying new ones.
Jam jars or any container you can reuse for another purpose.
Fountain pens instead of disposables.
Got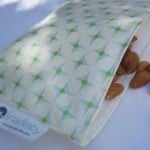 any more? Let me know…
Murph